Hip Hop Workshops
Hip Hop Workshops for hire in Adelaide
The latest dance craze!!!
Act Name: HIP HOP WORKSHOPS
ACT DETAILS
Duration 0f Act: 30 min workshops
Number of performers: 1 teacher, 1 assistant
Act Description:
Hip Hop is the latest dance craze, especially with the younger generation.
Why not choose our Hip Hop Workshops for your next School Holidays. This is perfect for Shopping Centres and Events where children are prominent.
Kids will participate in 30 minute, fun filled workshops where they learn what "popping", "locking", "pumping" and "crumping" is.
BEWARE: FOR COOL KIDS ONLY!!
---
Gallery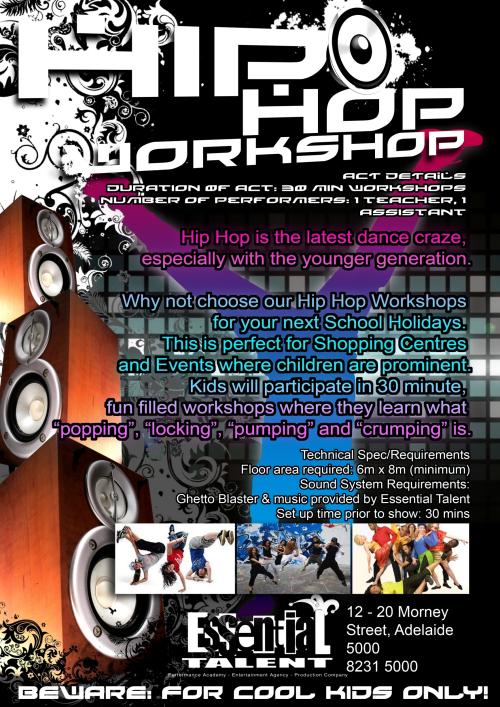 Availability Enquiry