Roller Skating Shows
Roller Skating Shows for hire in Adelaide
Australian International Entertainment, Shopping Mall & Amusement Park shows, Entertainment for children and the whole family
Roller Skating shows create fun and excitement when a cast of internationally acclaimed roller skating champions perform amazing acrobatic feats, jumping spinning and twisting.
Essential Talent has a number of shows on roller skates such as Sleeping Beauty on skates.
Sleeping Beauty; a magical folk tale passed down through the centuries. Essential Talent captures the essence of this magical tale, bringing it to life in an all singing all skating presentation. The show features all the skating magic of a Disney on Ice show but without the cost of an ice rink.
This show is perfect for arena spectaculars or can be adapted to work in smaller areas.
Essential Talent has a number of shows and activities on Roller Skaters such as Roller Skating workshops for the General Public
SHOW SPECIFICATIONS
Minimum performance area – 10 metres x 10 metres
Performance Area – Smooth hard level surface
Dressing Room – Located immediately adjacent to performance area
Lighting & Sound - Required
---
Gallery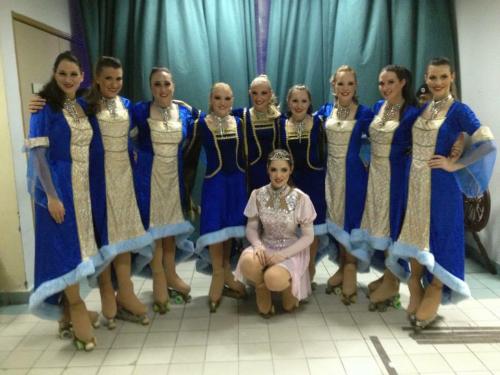 Availability Enquiry