Columbines
Columbines for hire in Adelaide
Columbines are unique entertainment! Acrobatic, contemporary and creative as they interact with guest. Trained performers bring to life the mysterious yet curious characteristics of the Columbines
A group of three performers, who rove amongst guests, performing static contemporary and acrobatic dance moves creating fun, colour and excitement to your event. These performers also mimic each other and have proven to be a hit amongst crowds in South Australia...
All performers have extensive training in acrobatics or contemporary dance and have been working professionally in the industry for years.
Their skill and versatility allows them to perform in any environment and for all ages. Their professionalism and dedication to their training and performances makes them a true delight to watch.
---
Gallery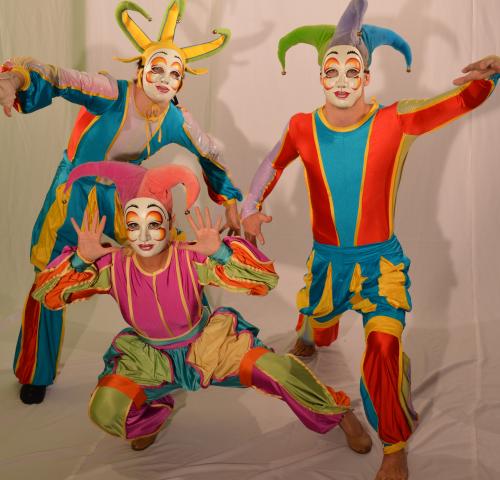 Availability Enquiry